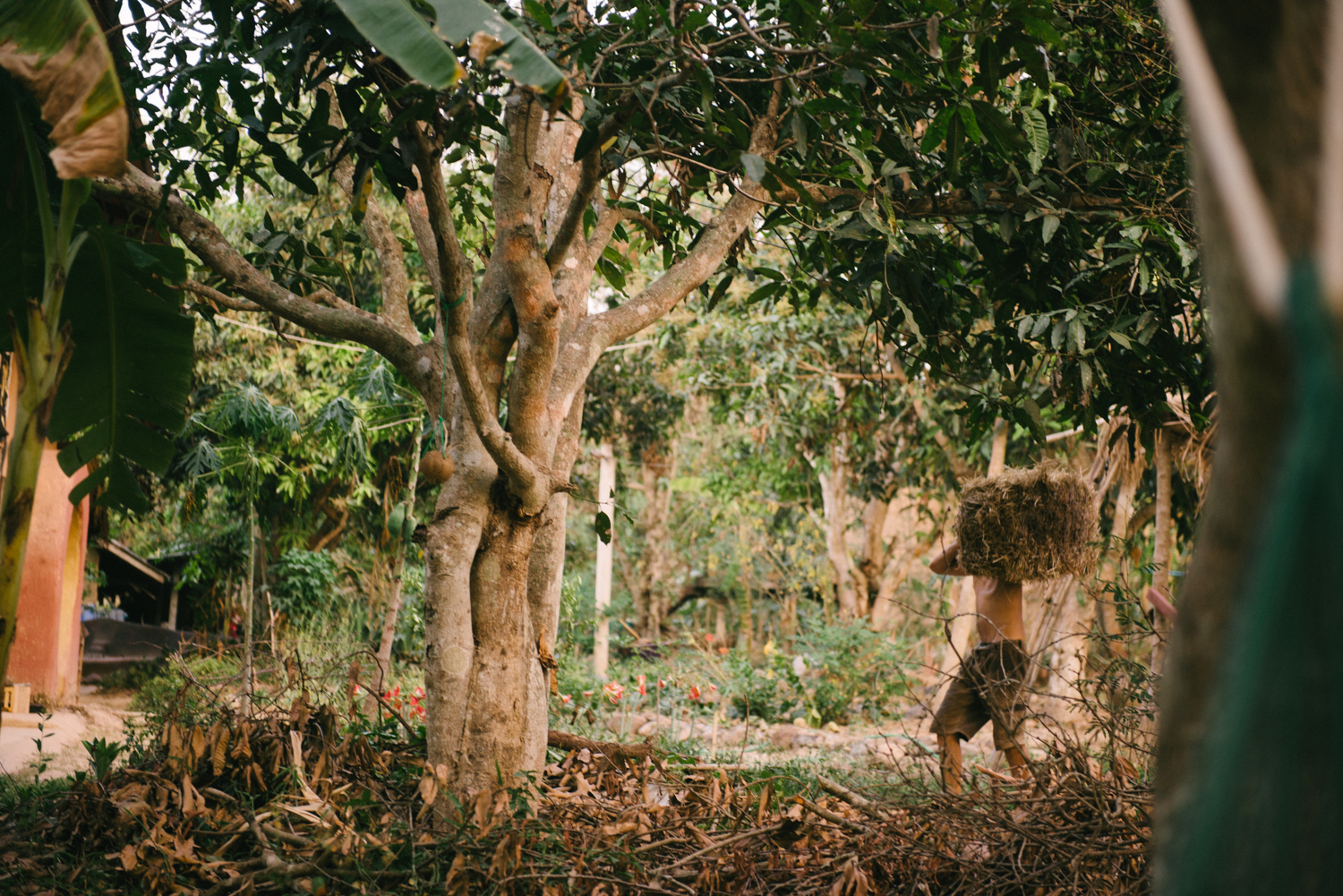 How should I even begin? I suppose this is where it starts. Understand that everything I wrote here comes from a stream of thoughts I had during the course of my time here. It was an incredibly powerful time for me and so much fun. We worked hard and we partied hard. We lived raw and we opened up. The bare minimum was more then we ever could ever ask for. Everything starts as nothing and goes from there. Everything grows if its fed and nurtured. Maybe what I am trying to do is nurture something that will grow into something bigger. I would say think of this as a seed. This is intended as a way for me to try and understand what is really important in this world and how best I can nurture that. So here goes. I found the Panya Project through the ravings of a friend who went there the year before. She just told me to go, saying its what I was looking for. So I went. The farm is located in Northern Thailand just outside of Chang Mai. It is a small community of individuals and families that live in Eco-built clay homes that they have built, grow fruits and vegetables, raise a few animals, practice with passive energy, brew and drink beer, wine and kombucha, live communally and teach others how to do this all themselves. They are some of the smartest, kindest and most awake and connected people I have ever met. Living at a pace that allows time to observe, experiment, learn and grow.
The quiet things have been calling. Have you heard it too? When the world gets louder the quiet things speak with more importance. It's the small changes that direct the future, the subtleties and details are what fill the world. When I stop for some time and listen or observe I start to see what it is saying. Its as simple as slowing down, even stopping for a time. Speed can be a distraction and time can be an illusion. Slow down to the speed of a garden growing. This can be incredible hard to do I know but once you hear whats being said, it will bring peace. Nature is a mirror and the deeper you look the more you see. How far you want to take it is entirely up to you, but how exciting it is to have such a source to understanding. The interconnectedness is what amazes me more than anything else about the world, everything existing together to create a balance.
Oh the incredible people Ive met. I realized on this trip that I love people. Sure I wish a lot of them could chill the fuck out and take a big deep breath, but there are also so many out there that are seriously incredible. Now you have to realize this is saying a lot for me. For the past few years me and humans have not really gotten along, this is probably more of my fault then theirs. Due to some loss and some pretty extreme denial of that loss I turned myself off from developing strong, deep connections with people. This experience in Thailand acted as a crash course in opening back up. It felt good to shed those "safety" layers and feel vulnerable again. There are so many ways to experience each other. With this group I fell in love immediately. We shared an amazing experience together and developed friendships and relationships that would last for only a moment but would ripple throughout our lives for some time to come. The world really is an exquisite place and is so full of endless experiences and thoughts and practices. Simple experiences like standing in a waterfall, growing a flower, climbing a tree, dipping in the water become something bigger when you are more open, sensitive and take your time to appreciate it for what it is. Its all a practice and it takes work.
Keep your feet to the ground like a finger to the pulse. Going with the flow is is being open to change. Everything is fluid and it's helpful to be able to embrace that. Let nature take its course and it will take you with it. I find that the more vulnerable and sensitive I make myself the closer to the source I get. It keeps me quick and aware. These were my thoughts seeing all my friends feet slowly getting worn and dirty over the course of the weeks.
Everything succumbs to a cycle. There are many cycles that cycle into each other on a micro and macro extent. Some cycles were meant to be broken while others were not. The ultimate cycle of life is a hard one to get out of, but you can find the awesomeness of it. It could mean that you are apart of something bigger than yourself. It could also mean that you are hugely insignificant. Depending on how you look at it, it ultimately does not matter. And you could easily see that as negative or with just a little work getting down the cycle you could see that as peaceful. It's all just a matter of perspective. Ultimately no matter who you are or what you have done you will go back to where you came from and that cycle will be complete. I suggest we celebrate that.
"All this new stuff goes on top
turn it over, turn it over
wait and water down
from the dark bottom
turn it inside out
let it spread through
Sift down even.
Watch it sprout.

A mind like compost."
― Gary Snyder